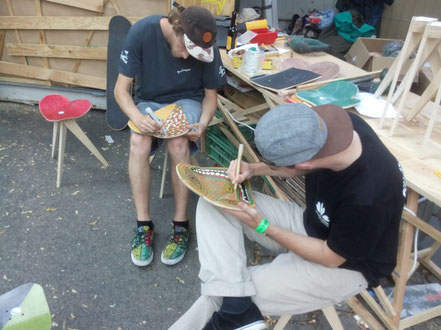 Wir freuen uns mit WHATS THE DEAL in München Pasing auf dem Willy-Brand-Platz einen "design your Mr.Wilson" Workshop anzubieten. Bemale Deinen Hocker, schraub ihn zusammen und trag in mit nach Hause.
Unser Workshop steigt am Samstag den 13.September, bei gutem Wetter von 11:00 - 20:00 Uhr. 
Whats the Deal baut eine modulare, skatebare Skulptur auf.
Diese wartet darauf von euch geshreddet zu werden. Live Musik, kulinarische Köstlichkeiten und ein Flohmarkt runden den Event ab. Komt vorbei!